Welcome 
To Government Polytechnic
Faizabad - UP
Government Polytechnic, Faizabad (U.P.) is one of the AICTE Approved top ranking Institution of Ayodhya Nagari of Awadh Prant, which imparts Techanical Education of diploma level in :
                                                            1:-CIVIL ENGG
                                                           2:- MECHANICAL ENGG. (Prod.)
                                                           3:- ELECTRICAL ENGG.
                                                           4:- P G DIPLOMA IN BIO TECH (TISSUE CULTURE )
                                                           5:- P G DIPLOMA IN DRONE TECHNOLOGY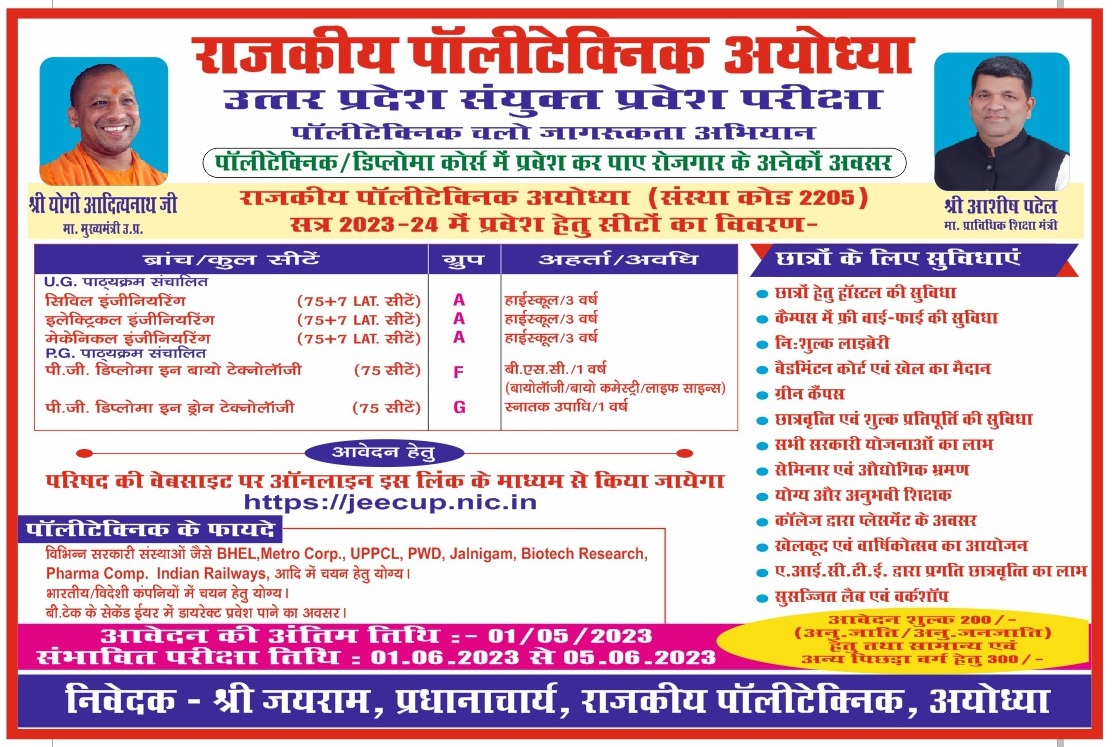 Principal's Message

Technical Education is the backbone of every nation and is the stepping stone for a country to move into the niche of a developed nation. Government Polytechnic Faizabad has been contributing in the mission of transforming rural India into developed nation by running various courses like Diploma in Electrical Engineering, Civil Engineering and Mechanical Engineering and Biotechnology with innovation, creativity, human intelligence and patience. It gives me immense pleasure to welcome you to the Government Polytechnic Faizabad which has very eco-friendly campus. We have well equipped labs, workshops and libraries to help students in attaining highest standards in academics, research and professional skills. The campus has adequate sports infrastructure to take care of Sports and recreational activities.